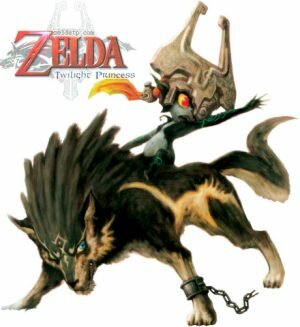 Si alguna saga tenía la oportunidad de alcanzar el primer millón de unidades vendidas, esa era precisamente la de The Legend of Zelda, que en su más nueva encarnación, TLOZ: Twilight Princess (Wii), ha logrado alcanzarla tan solo tomando en cuenta las ventas en Estados Unidos. Considerando el tiempo, trabajo y dinero que Nintendo invirtió en dicho título, es lógico que la compañía esté recolectando el fruto de sus esfuerzos. Este dato fue revelado por Perrin Kaplan, durante una entrevista con la gente de IGN.
Por otra parte, las buenas noticias continúan en torno a este juego: The Legend of Zelda: Twilight Princess (Wii), recibió uno de los premios Interactive Achievement Awards por parte de la Academia de Artes Interactivas y Ciencias: el galardón otorgado es el referente a Outstanding Achievement in Story and Character Development (Logro Excepcional en Desarrollo de Historia y Personajes). Otros títulos de la compañía premiados fueron Wii Sports (Wii), que ganó en tres categorías, como son Outstanding Achievement in Game Design (Logro Excepcional en Diseño de Juego), Outstanding Achievement in Game-Play Engineering (Logro Excepcional en Ingeniería de Jugabilidad), y Outstanding Innovation in Gaming (Logro Excepcional en Innovación en Juegos); y Brain Age: Train Your Brain in Minutes a Day (NDS), que se llevó el premio de Hand-Held Game of the Year (Juego Portátil del Año).
Pueden obtener más detalles en torno a la premiación en este artículo de The Wiire, que fue donde conseguí la información.