Hace ya un buen tiempo, se generó algo de polémica cuando se publicaron imágenes de Wiki, un juego para PC realizado por la compañía corena Webzen, en el cual uno de los personajes era sospechosamente parecido a Link (en su encarnación de The Legend of Zelda: Wind Waker), y motivo por el cual Nintendo le llamó la atención a este estudio, quedando el asunto olvidado con el tiempo.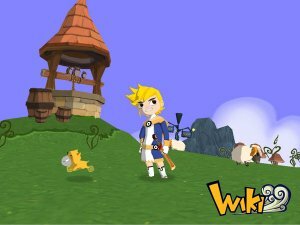 Podría pensarse que este es un caso aislado, y que no volvería a repetirse, pero tal parece que no. Ahora, resulta que hace un tiempo se dio a conocer que uno de los juegos para el PSP publicado por SCEI, Byte Hell 2000 (con un modo de juego semejante al de la serie WarioWare Inc.), aparecían dos personajes ciertamente parecidos a Mario y Luigi, aunque en forma de parodia.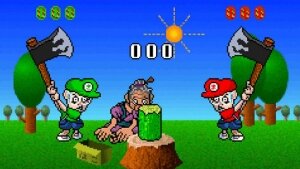 Todo hacía pensar que el juego saldría a la venta sin ningún cambio, pero el día de hoy, Nintendo Gal esta reportando que en las últimas imágenes del juego dichos personajes parecen haber sido removidos. ¿Sensatez por parte de SCEI, ante las posibles implicaciones legales, o un movimiento velado de Nintendo para proteger su propiedad intelectual? Tal vez nunca lo sabremos.