Sin lugar a dudas, una buena noticia para los fans del género de survival horror. En el marco del GDC 2007, el estudio Renegade Kid reveló a los medios que se encuentra trabajando en un nuevo título para el NDS, que lleva por nombre The Ward. Con gráficas en 3D y perspectiva en primera persona, esta aventura se lleva a cabo en un hospital abandonado, que ha quedado extrañamente congelado en el tiempo.
El protagonista de la historia en un hombre sin nombre, quien despierta de repente, y descubre que se encuentra aparentemente en la más completa soledad… hasta que se da cuenta que por los pasillos del nosocomio pasean los grotescos resultados de experimentos quirúrgicas. Además de enfrentarse a estas criaturas, también debe de encarar sus más profundos temores, descubrir los misterios del solitario lugar, y escapar con vida.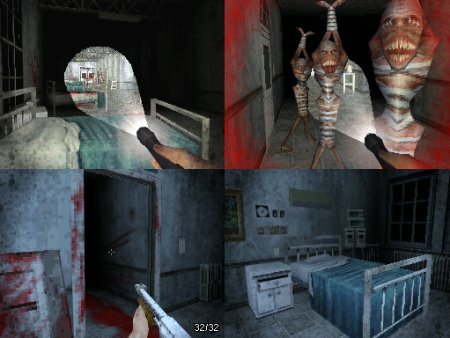 Como es de esperarse, The Ward aprovecha las características del NDS para enriquecer la jugabilidad, empleando la pantalla táctil para explorar los niveles y resolver acertijos: amén de ser bastante útil durante las partidas multijugador.
Por el momento, el estudio carece de una compañía publicadora: así que esperemos que alguien se anime en el GDC 2007, y les brinde su apoyo. El comunicado oficial del estudio pueden leerlo en este enlace: también esta disponible un teaser del juego (ya en también). Gracias a NeoGAF por .