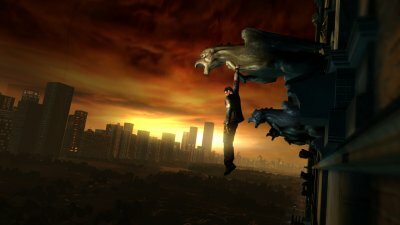 Más terror esta por llegar a las consolas de Nintendo (aunque la fecha aún esta por definir): lo que era un secreto a voces, se ha materializado el día de hoy. Sendas versiones de Alone in the Dark se encuentran en desarrollo para Wii y NDS: durante una entrevista al medio alemán AreaGames con Nour Polloni, de EDEN Games, el estudio encargado ahora detrás de la próxima encarnación de la serie, se menciona que el juego llegará primero durante el 2007 a la PC, Xbox 360 y PS2, y un poco más tarde al PS3, Wii, NDS y PSP.
El pasado 23 de marzo, se dio a conocer por medio de una ficha de solicitud de trabajo, que EDEN Games estaba buscando programadores conocimientos en Wii, NDS y PSP: ese fue tan solo el primer indicio de que este desarrollador estaba trabajando en los sistemas de la Gran N. Por el momento, es difícil saber de que manera será adaptada la versión de Alone in the Dark a Wii, y si se aprovechará a fondo el wiimote-nunchuck, así que solo queda estar al tanto de los acontecimientos. En cuanto a la que llegará al NDS, es la misma historia.
A manera de anécdota, esta no es la primera vez que Alone in the Dark llega a una consola de Nintendo: en el 2001, Pocket Studios desarrolló Alone in the Dark: The New Nightmare para el Game Boy Color.