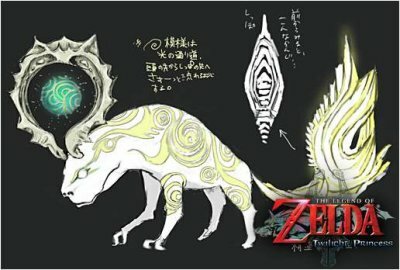 Hace algunos ayeres, publiqué una nota donde se mencionaba que saldría a la venta en Estados Unidos un conjunto de cartas coleccionables, cuya temática sería la del hit para el NDS de la Gran N, Nintendogs. Cada paquete de estas tarjetas, llamado Nintendogs Trading Card Fun Packs, tiene un costo de USD$1.99 e incluye cinco de ellas. Al parecer, debido al éxito de esta idea, Nintendo autorizó a Enterplay LLC a publicar una nueva serie, pero tomando como tópico al más grande título de Wii por el momento, The Legend of Zelda: Twilight Princess.
Esta serie incluirá 86 tarjetas, adornadas con los personajes, armas, enemigos y temibles jefes finales del juego, además de brindar tips para acabar este título y uno que otro momento divertido de TLOZ: Twilight Princess. Como un plus, habrá nueve tarjetas doradas especiales. Esto suena bastante interesante para aquellos ávidos coleccionistas que además son fans de las franquicias de Nintendo.
Por otra parte, Enterplay LLC también tiene planeado lanzar una serie llamada Mario and Friends, pero esta se encuentra por el momento en planeación.