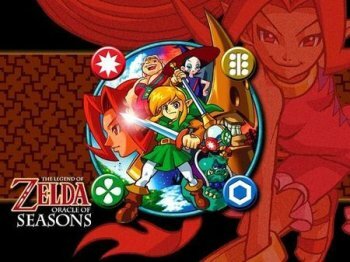 Capcom, ¿qué rayos te pasa? Primero aniquilas a Clover Studio (que se transformó en el independiente Seeds) y ahora borras de facto a Flagship. OK, los creadores de la serie de Viewtiful Joe no te dejaron suficiente dinero, y el mundo de los videojuegos es un negocio, pero, ¿de qué adolecía este estudio? Porque hasta donde se sabe, los títulos que generó resultaron bastante redituables, tanto para ti como la propia Nintendo.
Nombres como TLOZ: Oracle of Seasons y Oracle of Ages (GBC), brillaron con luz propia, al lado de TLOZ: The Minish Cap y TLOZ: A Link to the Past (con la primera versión de Four Swords) y Kirby and the Amazing Mirror, los tres para el GBA. Incluso Kirby Squeak Squad (NDS) se vendió bastante bien en Japón: al tener en cuenta semejantes antecedentes de juegos de gran nivel, resulta prácticamente incomprensible la desaparición de Flagship, que se llevará a cabo el 1o. de junio de este año.
Lo único rescatable de esta noticia, es que al menos los empleados de este estudio conservarán sus trabajos: esperemos que continúen haciendo sus aportaciones de excelente calidad para las consolas de Nintendo. Podría ser que nada pasara y todo siguiera normal, pero prefiero mantenerme cauto y esperar los acontecimientos. Más detalles, en este artículo de GameSpot.