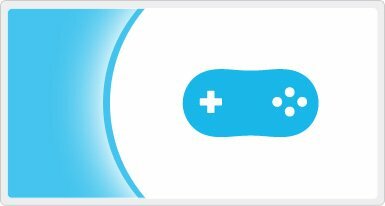 Con el anuncio de la publicación del título No. 100 el próximo 4 de junio, Zelda II: The Adventure of Link (NES), Nintendo reveló que desde el pasado 19 de noviembre, que fue cuando estuvo disponible Wii Shop Channel para obtener juegos clásicos, al menos 4.5 millones de éstos han sido vendidos a través de este servicio, lo que significa que se han descargado 1,000 títulos por hora hasta el momento en promedio. El Top 5 de títulos más descargados para ser disfrutados en la Consola Virtual, son los siguientes:
Super Mario Bros. (NES)
Super Mario 64 (N64)
Mario Kart 64 (N64)
Super Mario World (SNES)
The Legend of Zelda (NES)
La verdad, es harto curioso ver que los títulos más jugados son aquellos que supuestamente casi todos los fans de la Gran N han disfrutado desde antes: podría pensarse que desearían jugar títulos que nunca pudieron probar, pero según parece, no pasa el tiempo por los buenos juegos. La nostalgia es una fuerza muy, pero muy grande que nunca debe ser menospreciada.
Otro detalle dado a conocer, es que al menos el 40% de los propietarios de Wii permanecen conectados a Internet, utilizando servicios tales como Forecast Channel, News Channel o Internet Channel.