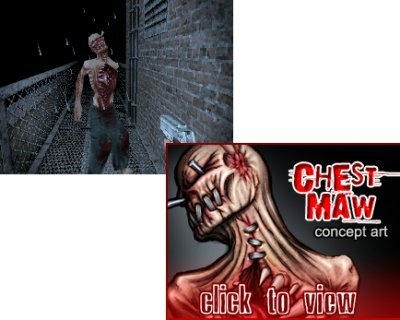 Y miren nada más quien es: nada menos que Gamecock, que también recientemente reveló Insecticide para el NDS y Mushroom Men - The Spore Wars, tanto para esta portátil como Wii. Se nota que esta nueva empresa distribuidora ha iniciando con grandes bríos, apoyando a estudios independientes, de manera que sus obras lleguen a manos de los videojugadores.
Gamecock Media Group fue fundada hace relativamente poco tiempo, el pasado 12 de febrero de esta año, por Mike Wilson y Harry Miller, los cuales son ciertamente excéntricos; si no lo creen, vean este artículo de Joystiq y una fotografía de ellos. El lema de la compañía es "keep it fun" (manténlo divertido): y no podría estar más acorde con este modo de pensar, que la verdad se adapta bastante bien a las consolas de la Gran N.
Además de esta noticia, el estudio Renegade Kid anunció que ahora el juego, del que ya he hablado en otras ocasiones, al ser presentando en la GDC 2007 y cuando se dieron detalles acerca de su desarrollo, se llamará Dementium: The Ward (NDS). Por el momento, se desconoce cual será su fecha de salida, aunque se espera que será durante este año. Más información en de .