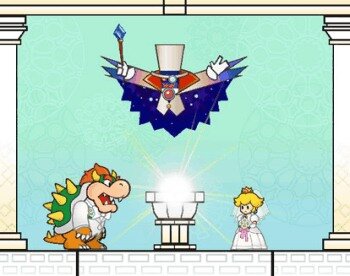 A través de este artículo de N-Sider, me entero de las fechas de salida de diversos títulos para el NDS, GBA y Nintendo GameCube para la temporada veraniega y otoñal en el continente americano. Para la portátil de doble pantalla de la Gran N, los lanzamientos planeados son:
Big Brain Academy - 5 de Junio
Magnetica - 5 de Junio
Sudoku Gridmaster - 26 de Junio
Star Fox Command - 28 de Agosto
Pokémon Mystery Dungeon: Blue Rescue Team - 18 de Septiembre
Mario vs. Donkey Kong 2: March of the Minis - 25 de Septiembre
Clubhouse Games - 9 de Octubre
Pokémon Ranger - 30 de Octubre
Children of Mana - 30 de Octubre
En cuanto al GCN, por fin se da a conocer la fecha precisa de Baten Kaitos Origins, precuela del original, que llegará el 25 de septiembre. Por su parte, Super Paper Mario, que apenas fue revelado en el E3 pasado, saldrá a la venta el 9 de octubre. El único título planeado para el GBA es Pokémon Mystery Dungeon: Red Rescue Team, que saldrá a la venta el 18 de septiembre.
Nintendo guarda los más fuertes lanzamientos para finales de año, para los meses de noviembre y diciembre.