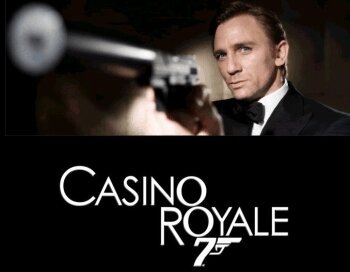 O al menos eso se desprende de la oferta de trabajo realizada por Electronic Arts en una página de reclutamiento de personal. El juego, que también llegará al Xbox 360 y el PS3, estará basado en la más nueva película de James Bond, 007: Casino Royale. La cita textual, tal y como esta en el sitio web de EA, es la siguiente:
"Next year's James Bond game from EA Redwood Shores will be based on the next movie from Sony/MGM pictures, Casino Royale. CR will be the first Bond movie in over four years and the first one since Sony bought MGM. This will also coincide with the release of the Sony PS3. Additionally, the movie will premiere the newest James Bond and will be directed by Martin Campbell (who directed Goldeneye). The game will have direct ties with the making of the movie including the actors, director, the script and all the marketing. The game will be released day and date with the movie and will be one of EA's top five games for 2006 and a huge Christmas release for the industry.

We are looking for the top talented people in the industry to work on the next gen platforms -PS3, Xbox 360 and Nintendo Revolution."
Actualmente, la información que contenía la página ha desaparecido, además de que se anuncia que el empleo ya sido otorgado. Sin embargo, gracias a este artículo desde Revolution Report, un sitio fiable en cuanto a noticias, además de que también ha aparecido . Es bueno saber que veremos al agente 007 de nueva cuenta en las consolas de Nintendo.