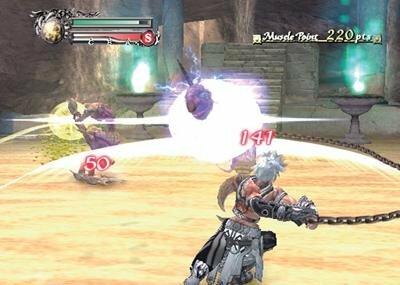 No me queda más que exclamar: D'oh! (a semejanza de Homero Simpson), cuando me entero que Project Rygar, uno de los más reciente proyectos anunciados por Tecmo para Wii, en realidad no se tratará de un título 100% original, sino un remake de un título anterior que apareció en el PS2, llamado Rygar: The Legendary Adventure. Curioso es que se haya anunciado hace varias semanas, con bombo y platillo, como si de un proyecto completamente nuevo se tratara.
Según la revista japonesa Famitsu (traducción vía IGN), el juego para Wii, llamado ahora oficialmente RYGAR: The Battle of Argus, incluirá un nuevo estilo de batalla llamado Muscle Mode, por medio del cual emplearemos los controles de Wii para dirigir el Diskarmor, existiendo tres movimientos especiales. Además de esta novedad, el personaje principal que había sido presentado previamente es completamente nuevo, al igual que algunos de los monstruos incluidos en la aventura. Los enemigos presentes en el título del PS2 sufrirán de varios rediseños, además de que su localización será distinta.
Hasta el momento, es desconocido que tan profundos son los cambios que Tecmo esta llevando a cabo con esta reedición: de cualquier manera, esperemos que en verdad se aproveche la potencia extra de Wii y el control se encuentre bien adaptado. Pueden apreciar los scans de la revista en esta nota de Jeux-France.